Curriculum vitae

BILL BOGGIA
DIRECTOR: STRUCTURAL ENGINEER
NATIONALITY:British
DATE OF BIRTH: Jan 1966

Career Summary
I graduated in 1989 with an honours Degree in Mechanical Engineering. From 1990 to 1997 I was Senior design engineer for Sheffield Forgemasters carrying out design and finite element analysis (FEA) of offshore structural castings (jacket, topside & sub-sea lift applications) and establishing their in house FEA capability - becoming a fully chartered Engineer in 1995. This was followed by 5 years working for Lloyds Register of Shipping in Aberdeen where I carried out both linear & non-linear FEA for the assessment of offshore structures / ships and related equipment. In 2001 I set up my own consultancy business http://www.lupus-engineering.com providing structural engineering and naval architecture services to the marine renewable energy sector.

Please DO NOT consider me for roles in; MOD/ Defence, Oil and Gas (except decommissioning), Nuclear.

Professional Qualifications and Associations
B'Eng in Mechanical Engineering 2cnd class honours 1989, Plymouth University
C'Eng Institute of Mechanical Engineering, Full Membership 1995 onwards

Professional Experience
Lupus Engineering Services Ltd - 2001 to present (Owner, Managing Director, Structural Engineer)
Providing contracted structural engineering and naval architecture services to clients involved with the Marine Renewable Energy sector using a mixture of empirical calculation tools such as Mathcad as well as advanced Finite Element Methods - such as ABAQUS / CALCULIX, and various stability analysis software, as well as planning, risk assessment, and procedures documentation for Mob / De-mob / Offshore activities e.t.c.

CLIENT PROJECTS

2020
Client: Sustainable Marine Energy Ltd
Evaluation of analysis procedures for the geotechnical modelling of Basalt for their drilled rock anchor application.

Green Marine (UK) Ltd
Analysis of Lift Frame (FEA) for alternative lift frame load case scenario.

J.H. Architectural Services Ltd
Structural design of large timber frame extension to Eurocode requirements.

2019
Client: Green Marine (UK) Ltd
Foundation design for port and starboard winches on the Green Isle Multicat workboat.

Client: Hugh Simon
Undertake structural design for a green-wood house construction using Sitka Spruce using a novel building technique pioneered by David Blair of Kilfinan Community Woodland.

Client: Green Marine (Uk) Ltd
Undertaking structural analysis (strength and fatigue) and sea-fastening design for the mounting of the Umbra wave energy device on one of the span decks of the GM700 heavy lift pontoon barge (span decks previously designed by Lupus Engineering in 2015).

Client: Orbital Marine Power Ltd
Undertake the structural design (strength and fatigue) and FEA of new anchor baskets for the deployment of their latest tidal energy device to demonstrate compliance with DNVGL-ST-0164 - TIDAL TURBINES, October 2015. The baskets were a set of seabed mounted grillages with bespoke design mooring attachment points and bespoke mooring components. Analysis captured contact interaction between all the assembled components as well as seabed contact. Soil structure interaction was captured using seabed contact with a Drucker-Prager material hardening model, The presence of gulleys and seabed scour at the corners was also assumed and accounted for in the physical seabed model.

Client: Angus Cowap
Undertake structural design in support of church conversion (Stanergill Church, Castletown) which included evaluation of modifications to the support of existing Victorian cast iron columns supporting a large roof span

Client: Sustainable Marine Energy Ltd
Undertake detailed non-linear finite element analysis of their bespoke Rockclaw anchoring system. This included modelling of the anchoring activation mechanism, capturing all of the various contact interactions, and undertaking both strength and fatigue checks.

Client: Uigshader Living Forest Project Ltd
Undertake design and oversee construction of a forestry bridge across the river Lon an Eireannaich on the Isle of Skye.

2018
Client: Triton Submarines
Undertake buckling collapse FEA analysis of their new Deepview24 tourist submarine - modelling the entire structural assembly and assessment in accordance to DNV GL RU-UWT-2018-1, Rules for Underwater Technology. Analysis included modelling the bolt pre-load effects with rubber seals modelled using Mooney-Rivlin material model to capture hyperelastic behaviour during assembly. Impact analysis and verification of collision struts energy absorbance was also undertaken - as well as global lift analysis.

Client: Orcades Marine
Evaluation of Magallanes mooring system components as part of an independent verification prior to deployment.
Evaluation of the Laminaria Wave Energy Converter system as part of an independent verification prior to deployment

Client: JGC Ltd
Structural design of a prototype containerised house. This was designed to be shipped by road, sea (with transverse racking effects allowed for), and rail. The telescopic end sections effectively doubled the length of the 'building' upon deployment. World wide weather conditions were also assumed in the design.

Client: Green Marine (UK), Job Title: Naval Architect
Design of sea-fastenings & deck capacity checks for Naval Energies subsea server device installed with the GM700 pontoon barge.
Design of Seafastenings for transportation of Meygen equipment on Green Isle Multicat.
Design of support structure for testing of Umbra Wave Energy Converter mounted on GM700 span decks.

Client: Custom Planar Magnetics
Jig design for assembly of bespoke electronic transformers for use in renewable energy applications.

2017
Client: Orcades Marine, Job Title: Evaluation Engineer. Undertake independent verification of various devices before deployment: Tocardo tidal generator, Nautricity tidal generator installation & retrieval system, EMEC test support buoy mooring points, Wavesub wave energy device.

Client: Green Marine (UK), Job Title: Structural Engineer. Design of lift frame for retrieval & installation operations for Tidal generator sub structures and ballast.

2016
Client: JGC Ltd, Job Title: Structural Engineer. Structural design of a gas bottle storage skid for the Rampion Offshore Wind Farm Project - Substation equipment.

Client: Leask Marine / Meygen, Job Title: Structural Engineer. Structural design evaluation of a sub-sea template used for the positioning and leveling of tidal turbine generators for the MEYGEN project in the Pentland Firth.

Client: Mwaves, Job Title: Structural Engineer. ABAQUS analysis of a Smit Bracket.

Client: Green Marine UK Ltd, Job Title: Naval Architect - Pelamis P2 decommissioning. To evaluate weight and centre of gravity for each of the Pelamis P2 units for lifting purposes. Undertake structural design of sea-fastening arrangements and evaluation of barge deck capacity.

2015
Client: Green Marine UK Ltd / Aquatera, Job Title: Structural Engineer
oStructural design of, and oversee the manufacture of, some removable span decks (and their pontoon attachment points) to sit between the pontoons of Green Marines GM700 pontoon barge.
oDesign of sea-fastenings for cable laying equipment.
oRigging and sea-fastening Design for the installation of the MEYGEN substructures using the GM700 pontoon barge.
oStructural design of a dual lift lift-frame for the installation of the MEYGEN project ballast blocks.

2014
Client: Mwaves, Job Title: Structural Engineer. Barge strength transport analysis for the VEKA barge.

2013
Client: Mwaves, Job Title: Structural Engineer.
Barge strength transport analysis for the transport of new gates for the Panama canal.
Barge strength transport analysis for the transport of an entire road bridge.

2012 to 2015
Client: Andritz Hydro Hammerfest - Tidal Energy Developer, Job Title: Structural Engineer
Structural engineering and concept development of a bespoke installation barge / raft concepts for the economic installation of a 10MW tidal array at Isla on the north west Scottish coast, structural design of nacelle to substructure docking system, nacelle yaw system concept, cable handling systems.
.
2010 to 2012
Client: Hammerfest Strom - Tidal Energy Developer, Job Title: Lead Installation Engineer
Responsible for the successful installation of the HS1000 Tidal Turbine Generator at the European Marine Energy Centre in Orkney in December 2011. Responsibilities included: Hiring key personnel, tendering for an installation contractor, structural design of key elements such as, cable laying, electrical hook-up and connection, nacelle, foundation structure and ballast weight installation, design of sea fastenings, transportation grillages and lift frames, creation of RAMS.

2010
Client: TNEI Services, Structural evaluation of offshore wind turbine transition piece for Greater Gabbard.

Client: Robert Bird Group
Strength design and fatigue analysis of the Atlantis Resources steel gravity base structure for their prototype tidal generation unit installed at the European Marine Energy Centre in Orkney in 2010.

Client: Mojo Maritime
Detailed FEA of Subsea Steel Template for a tidal generation test unit deployed at EMEC in Orkney.

2009
Client: Searoc
oAppointed Person (LOLER) for Rhyl Flats wind farm turbine installation. Producing Lift Plans and rigging calculations.
oFEED of a stand-alone offshore monopile weather station and data gathering unit (OCEANPOD).
oAppointed Person (LOLER) for the Titan II at Gunfleet Sands Offshore wind farm - issuing a safety report regarding their lifting operations and lifting equipment.
oStability, intact and damage, assessment for the installation phases of 5MW floating wind turbine.
oFEED mooring calculations and mooring spread drawings.

Client: Subocean Ltd
Designed of ROV support platform and control container support platform wind farm cable laying with the UR 101 barge.

2008
Client: Searoc
oRhyl Flats wind farm - lift plans and RAMS for wind turbine component loadout, installation and assembly offshore.
oStability analysis for BlueH Offshore Floating Wind Turbine installation phases - as a verification check on their own work.
oSea-fastening design, Lift plans & RAMS for the transport & installation of MCT SEAGEN from Belfast to Strangford Narrows on the RAMBIZ installation barge.
o
Client: Zenocean
Design and analysis of SP330 barge conversion to a cable laying & accommodation barge for wind farm installation work.

Client: Garrad Hassan and Partners
Provided consultancy services in relation to casting design and brick element FEA modelling for wind turbine rotor hubs and mainframe chassis.

Client: Marlin Submarines Ltd
Non-linear buckling collapse analysis of research submarine using ABAQUS including analysis of the aft hatch assembly locking mechanism with over 74 different contact interactions being involved.

Client: Subocean Group
Sea-fastening design for the Thannet offshore wind farm cable laying equipment on the UR101 barge.

Client: Orwell Offshore
Between July and October 2008 I was responsible for the development of the SEADOG wave energy converter as part of a consortium. The concept was based upon utilisation of roll characteristics of a second hand barge moored via a longitudinal shaft with a pneumatic power take off.

2007
Client: Garrad Hassan
FEA of Nacelle main frame castings, structural design of two monopiled offshore substations for London Array wind farm Project FEED.

Client: Subocean
Design of sea-fastening for the Lynn and Inner Dowsing offshore wind farm cable laying equipment on the UR101barge.

Client: Global Maritime A/S
Detailed FEA of the pontoon structures and associated steel castings for the GMLIFT platform decommissioning vessel.

2006
Client: US Submarines, Detailed FEA of an underwater hotel concept, to be in based in Fiji.

Client: Marlin Submarines, Buckling collapse analysis of Triton 2 man submarine using ABAQUS.

Client: Ocean Team Power and Umbilical
Design of cable laying equipment on the 'Team Oman' ship for the Egmond aan Zee offshore wind farm.

Client: Global Maritime, FEA of main upper column and lower pontoon connections for the GM4000 semi-submersible drilling rig.

2005
Client: Global Maritime
FEA of GM4000 well intervention semi-sub vessel for strength and fatigue.
Dynamic analysis (ABAQUS) of a dropped container hitting concrete mattress protected pipeline for the Buzzard project.

Client: Andrew Palmers Associates
FEA using ABAQUS for strength and fatigue analysis of the Cutter Project sub-sea cast Wye Piece design.

Client: London Marine Consulting Ltd
FEA, using ABAQUS, of the Chinguetti project sub-sea Riser Connectors and their latching mechanisms.

Client: Marlin Submarines
Buckling collapse analysis of mini submarine using ABAQUS, also investigated the contact sealing around the ports.

2004
Client: Global Maritime
Simulation of the KURE bulk carrier impact with a mooring dolphin - for an expert witness - using ABAQUS using ABAQUS Explicit.
Casting design and FEA on Global Maritime GM Lift Project.

Client: Marlin Submarines , Buckling collapse analysis of six-man steel mini-sub.

2003
Client: Zenocean , Design cable laying equipment & sea-fastenings for North Hoyle & Scroby Sands offshore wind farms.

2002
Client: London Marine Consultants
FEA of a full turret mooring system assembly for DORIS engineering using ABAQUS.
FEA of a disconnectable mooring system for the Woollybutt FPSO in Australia using ABAQUS.

1997 to 2001
Lloyds Register of Shipping August, Job Title: Structural Specialist
Structural design appraisal of offshore and marine structures and related equipment to internationally recognised codes and standards.

Schlumberger rps May 1997 to August 1997
Proto-type test and evaluation of fuel dispensing equipment. Improved fatigue life of flexible hose retraction system.

1990 to 1997
River Don Castings Ltd (Sheffield Forgemasters)
Structural design and FEA of offshore structural castings for jacket, topside and sub-sea heavy lift applications establishing in-house FEA capability.

Training Courses
Femsys Ltd: Introduction to Femgen & Femview with ABAQUS interface 1998
HKS Warrington: Introduction to ABAQUS standard 1998
HKS Warrington: Analysis of composites using ABAQUS 1999
HKS Warrington: Fracture mechanics using ABAQUS 1999
Lloyds Register of Shipping Aberdeen: Verification schemes 1999
Lloyds Register of Shipping London: Project Management 1999
Lloyds Regietr of Shipping ASAS - Training in parallel processing for analysis of South Arne Gravity Base platform structure 2000
PATRAN & MARC MSC Training course March 2013.

Extensive Experience with the following Software
ABAQUS, CALCULIX, STAAD-PRO, RHINO-ORCA, FEMGEN-FEMVIEW, MATHCAD,

Activities & Interests
Off-Grid, Forestry Restoration, camping, Bee Keeping, Home Brew, Festivals.







Lupus Engineering Services Ltd
Specialists in Marine Renewable Energy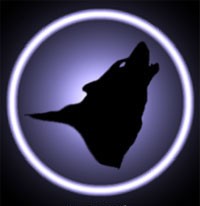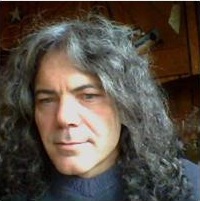 Bill Boggia B'Eng, C'Eng, MIMechE